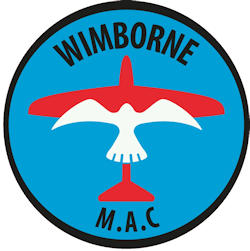 The Club is a well respected club located in central Dorset on England's south coast. We are a relatively large flying club averaging 100+ members many of whom have a lifetime of experience in model building and flying. Many having worked in the aircraft and support industry most of their life.

All ages and abilities are catered for, from novice to advanced pilot. In fact we have a good number of pilots with trophys for F3A, Gliding and Aerobatics. We can also offer training for new members wishing to learn to fly.
Please enjoy browsing our website for more information and our activities. Contact us for more information on joining us or training facilities using the Contact button at the bottom of the page.
We have one of the best flying sites in Dorset allowing our members to explore all the disciplines of radio controlled fixed wing model aircraft; everything from Warbirds to Jets and everything in between.
Our members fly such popular models of warbirds such as Mustangs and the always remembered Spitfires. Don't forget the Hurricane too! Classic Bi-planes, Turbine Jets and the heart stopping 3D patterns of full blown aerobatic aircraft such as the Extra 330.
Flying is permitted on any day of the year (excl. Christmas Day) so if the weather is good, you can pretty much guarantee flying of some sort will be taking place! If you wish to come and visit as a prospective member, see what we do, have a 'taster' at flying then please contact us. See Contact Us link.
With age ranges and levels of experience spanning decades we all have one thing in common - the love and enthusiasm of model aero flying be it scale replicas, thermal or the new electric gliders, nitro, petrol and jet turbine.
Whilst the ARF (almost ready to fly) is a more quicker route to getting into the air many members are still constructing replica models from original plans that have been just scaled down from the full sized aircraft.

You are most welcome to browse through our showcase, articles and our public window to the world. Thinking of joining a club to learn to fly or a more local flying club with lot's of events and action ALL year round? Joining WMAC may be what you are looking for. We have an excellent training scheme manned by experienced and most importantly patient volunteer tutors.

If the weather is not ideal for power flying then we have an active gliding (slope soaring) and flying-wing group who take to our exclusive and public slope sites for fun and thrills. What ever your interests please contact us for a trial flight.