Details

Published: Wednesday, 22 January 2020 17:42
Hits: 867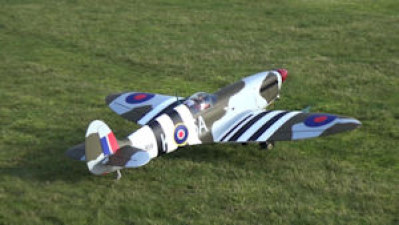 Previously test flown successfully and in this video the owner, Simon gets a chance on the sticks assisted by Jon our top test pilot. This the 80 inch wingspan version from Seagull models. Powered by an OS 40cc four stroke petrol engine, 10 servos. The model comes with split flaps and retracts with oleo legs. This is Simon's pride and joy!  This version has invasion stripes so is much later than the speech by Winston Churchill in 1940 featured at the beginning of this video. Back then they would've had just camoflage.
Simon says:
In 1979 attempted to build a Mick Reeves kit Spitfire. Failed to finish it and along with an original Chris Foss Wot4 kit that I had built and 4 channel Futaba radio set sold up and gave up the hobby. Much later on......