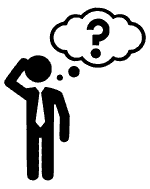 I am interested in taking up RC Model flying. How do I start?

Getting started? Are you genuinely interested in taking up the hobby/ To find out before opening your wallet we suggest you visit us initially for a FREE trial flight with an instructor. You can then decide if it's what you really want to do. Also the instructor can asses how long it will take for you to be able to fly safely.

How do I arrange a visit and trial flight?

Clcik the Contact Us link at the bottom of the pages

I have to take a tests. Why?

Tests are required to ensure you are aware of the requirements of being able to fly responsibly, safety and legally. All remote control aircraft are now classified as Drones by the Aviation Authorities.

So, I cannot just buy a model and fly it?

No. It is illegal with enormous fines and possible prison in extreme cases. Police can confiscate and possibly destroy your equipment.You need to hold a CAA Operator ID number. Also public liability insurance. Imagine the scenario of your model plane in a park hits a member of the public and causes serious injury or death from the impact. You could be sued by the person or family. Probably court action under health and safety rules.

Why is the Civil Aviation Authority involved?

The CAA are responsible for the safety of civil airspace. After the Gatwick delays and grounding of aircraft at Christmas although there had been other incidents there and at other airports by irresponsible multi-rotor (drones) pilots being flown in or near the airport, the government brought in new legislation allowing the CAA to also control all RC model flying.

Who is the BMFA and why do I have to join?

The BMFA covers it's members will public liability insurance of £25,000,000. The BMFA is the National Governing Body for the sport of model flying. Its aims are to promote, protect, organise and encourage model flying within the UK. Typically there are around 750 affiliated clubs and a combined membership of over 30,000 members, all of whom have entered a partnership to ensure that model aircraft and drone flyers have a voice and their rights are recognised by the authorities. ie; CAA.

How do I get the Operator ID and BMFA Registration

Joining the BMFA you can take the necessary tests through them. Much simpler.

Join BMFA here: https://bmfa.org/join-us

After joining the BMFA you can then use your Bmfa membership number to take the RCC test. after passing the test, 75% correct of 40 questions, you will receive you CAA registration either by email or by post.

RCC Test link: https://rcc.bmfa.uk/rcc

Training? Do you offer training for total novices?

Of course! We all had to start somewhere. We have a number of instructors who will help you get aquainted. Initially you would be on a "buddy box" system, this is a dual control system so if you loose orientation or control he can instantly take back control.

When is training available?

Training is normally available Saturday mornings (subject to weather). Other times are available too in early mornings. This is pre-arranged.

What physical abilty is required to fly RC Aircraft?

Good eyesight with or with out spectacles. You have to realise that remote control flying is understanding that the main thing to manage is orientation of the aircraft and control it.

How long a time does it take to be able to fly by myself?

Whilst under going training we recommend that you attend regularly. Having long periods between training sessions does not help. It all depends on your ability to learn and remember. However, most novices are flying with some supervision within a few weeks.

Whilst training do I need my own model?

We suggest you purchase your own model and equipment as learning on at your model and you get a feel for it's flight characteristics. However, initially we do have club trainer planes that can be used when still using the "buddy box" system

What model would be ideal for a novice?

Normally a high wing model. A pre-built model, popular are EPO moulded trainers with wing span in the region of 1.5 metres with pre-installed hardware. Just add you own receiver and batteries.

What remote controller and receiver would I need?

Numerous makes but Spektrum is very popular. Preferably 6 channels minimum. More on this subject will covered at the time of your first visit.

What is the most likely cost initally for a newbie?

This is rather an open question but we would suggest a new EPO model as suggested above. Possibly a second hand transmitter and receiver and two lipo battery packs plus a specialised charger for the latter. As of time of publishing possibly around £350*

What times are the field open ?

Open every day except Chrsitmas Day. Flying is available from 8.30 till dusk. Sundays from 10.30 till dusk. IC and Jet flying is limited to 6pm.

How do I join the Club?

Use the Contact Us link at the bottom of the pages. Initially we will ask you to visit us, see what we do and take a trail flight
Were you able to find what you were looking for? If not then drop us a message via the Contact Us link.